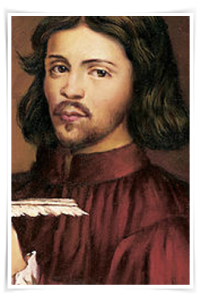 Please save the date, time, and place of our next concert:
2:30 p.m. Saturday, October 18
Holy Ghost Church
1041 N. Central St., Knoxville, TN 37917
During this hour-long performance, the Pope Benedict XVI Schola will sing works of the musical giants of Renaissance England—composers such as Thomas Tallis, William Byrd, John Sheppard, and Christopher Tye.
Soprano soloist Maria Magdalena Rist and lutenist Thomas Tallent will also perform a set of sacred songs.
There's no fee for the concert, but we'll gratefully accept "love offerings."
Questions? Please e-mail me, Mary Weaver, or call me at 865-437-8620.